AbLoss sound absorption coefficient and sound transmission loss measurement system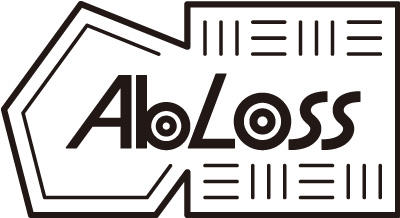 "AbLoss" is a high-accuracy measurement system that uses a small sample to measure the sound absorption coefficient and sound transmission loss, necessary factors for development of soundproofing materials (sound-absorbing and sound-insulation materials) generally used in automobiles. Using a prefabricated, small laboratories complete with measuring equipment and software--and coupled with our extensive support expertise, the customer can start acoustic performance evaluation of sound-proofing material immediately.
Experiences and excellent compatibility
The AbLoss measurement system is regularly adopted by automakers and their major suppliers of interior materials. To measure the sound absorption coefficient of small samples, it is known that the measured data has variances between measured labs and conditions. To obtain highly reproducible and stable data, it is important to use a standard measurement system used widely.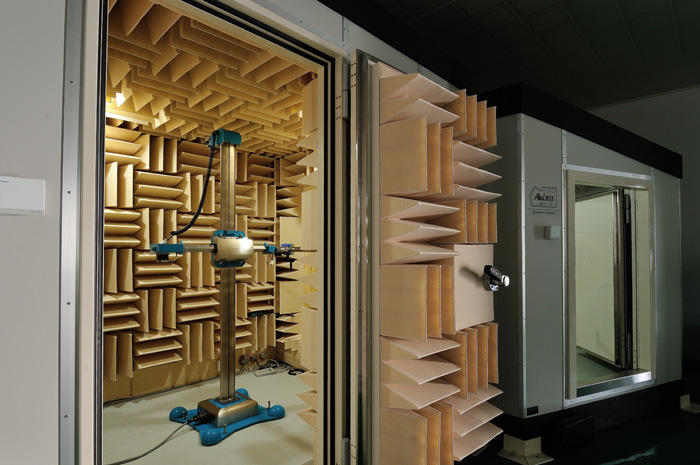 Effort for accuracy, repeatability and quick measurement
We have been working on AbLoss for a long time and applying many efforts for acquiring the data with higher accuracy. Optimum combination of laboratory, measuring hardware and analysis software allows to improve reliability of measured data.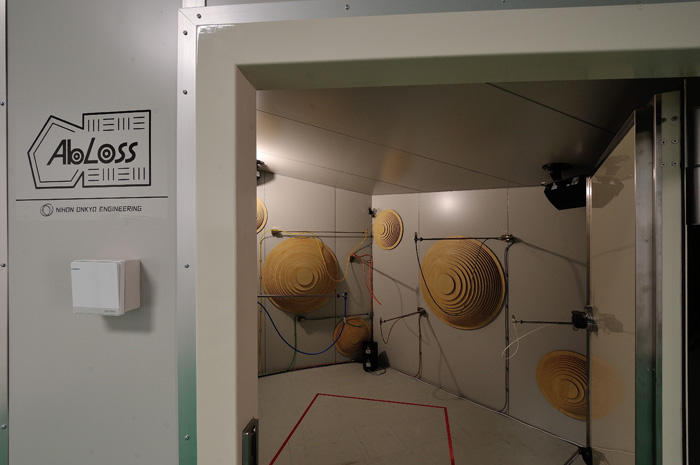 Efforts for improving diffusivity of reverberation room

Standardized and optimized reverberation room size and shape
Optimized design and arrangement of diffusers in reverberation room
Optimized number of loudspeakers and design of test signals

Efforts for improving accuracy and rapid measurement

Impulse response measurement using sine sweep signals

Efforts on sound transmission loss measurement window

Minimized sound franking transmission through surrounding structure

Efforts for ensuring reproducibility of measurement

Special microphone fixtures
Automated measurement using the microphone traverse system
Professional support
Environment survey and advice before installation
In order to measure the data stably and correctly, it is important to take care of design and condition of the measurement system itself, the conditions of the room where the measurement system to be installed and management of the testing sample. As a result of extensive experience, Nihon Onkyo Engineering provides a site survey service where AbLoss will be installed in advance.
Commissioning and customer training
The measurement with AbLoss is automated for efficiency. However, small and subtle mistake may lead wrong or unstable data. When delivering AbLoss, Nihon Onkyo Engineering provides commissioning and customer training over several days with focusing on the correct usage.
Operation support after delivery
Nihon Onkyo Engineering provides a wide variety of testing service using AbLoss. In addition, Nihon Onkyo Engineering offers seminars and workshops where the customer can learn the latest knowledge regarding the acoustic technology and the AbLoss system.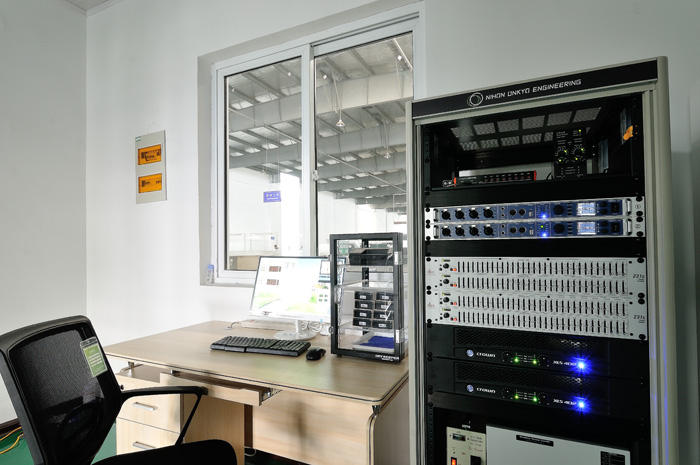 TL-LAB sound transmission loss measurement software
TL-LAB is a sound insulation measurement system by the sound intensity method.

Alphas-LAB sound absorption coefficient measurement system in the reverberation room
Alphas-LAB is a sound absorption measurement system in random incidence condition by the conventional noise interrupting methods and the impulse response integration methods.