AGS listening experience
<return to Acoustic Grove System (AGS)
AGS sound field experience
We are proud to offer you an ideal listening space fully equipped with AGS, alongside the MAGICO M3 or NES monitor speaker systems, to try and realize the difference.
[Audio system]
CD transport: ESOTERIC P-03
D/A converter: ESOTERIC D-03
Master clock generator: ESOTERIC G-0Rb
Network digital source: MERGING NADAC PLAYER
Analog player: TechDAS Air ForceⅢ Premium
Phono amp: DS Audio DS Master1, PHASEMATION EA-1000
Preamp: MARK LEVINSON No326S, VIOLA CADENZA
Power amp: NES500, NES400ES
Speaker: MAGICO M3, NES211T
[Available usage times]
10:00 am - 6:00 pm (with consideration for requests)
[Listening spaces]
Sound Laboratory listening room
Acoustic Laboratory No. 2, 42-1 Roppocho, Inage-ku, Chiba-shi
Nearest station: JR Yotsukaido Station (stop for Rapid service trains on the Sobu-Yokosuka Line, 49 minutes from Tokyo Station)
Take a bus bound for Kusano Shako from the north gate of JR Yotsukaido Station, and get off at Sanno Kominkan bus stop. The Sound Lab is 5 minutes' walk from the bus stop.
Main listening room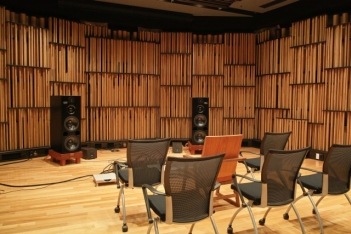 Booth listening room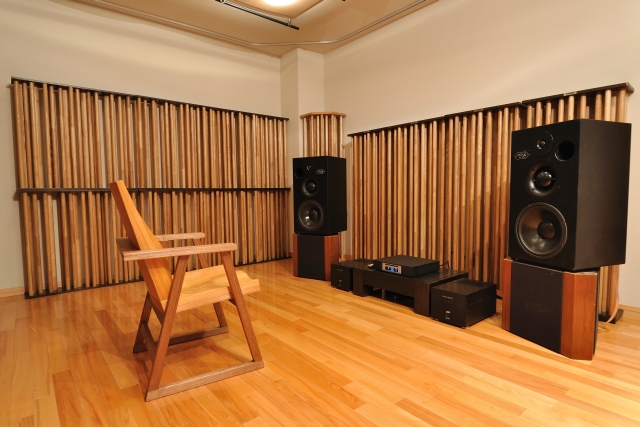 [Reservations]
Reservations are required beforehand. Use one of the following methods to request a reservation.
We will contact you with an available date and time.
[List of shops with listening spaces]
Listen to AGS products (SYLVAN, ANKH) by visiting one of the stores linked to below.