How can AGS change piano play?
Pianist Yoshihiro Kondo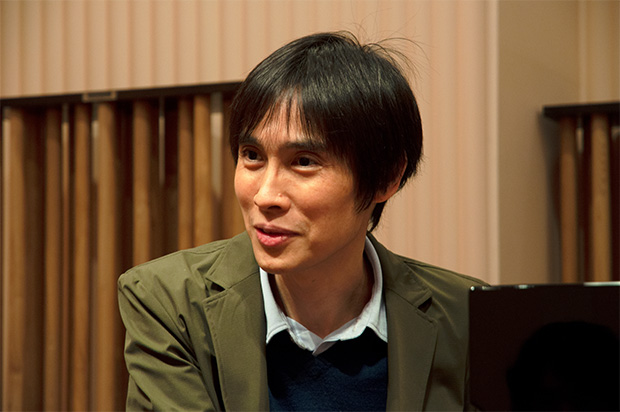 PROFILE
Born in Kawasaki, Japan. He have started playing piano from four years old, and graduated from TOHO GAKUEN MUSIC HIGH SCHOOL and TOHO GAKUEN COLLEGE MUSIC DEPARTMENT at the top. Awarded second place in the 1987 Japanese Music Competition. After that, he further studied under the master Gerhard Oppitz at the Meister Course of the National College of Music in Munich, and made his debut with Munich Symphony Orchestra in 1992 with great success. In Japan, he officially made his debut in 1995 and made his CD debut in 1996. As a pianist representing Japan, he has released more than 30 titles of CDs and DVDs from numerous labels including Denon, Philips, Decca, which has been including solo , concerto, chamber music and so on
ーーPlease introduce your usual activities.
What are you conscious of during daily practice, and performance in front of audience?
First of all, practice, but the space for practice is not so large. The room is processed to be not-reverberant too much.
There are various means of expression on piano, and various expressions can be created by combining these means in a complicated manner. During practice I want to listen all sounds in detail, so I make the treatment of room quite severe.
Rather than playing the piano and feeling comfortable, I want a place where I can check my sound more details, so the ideal practice room for me is completely different from the space for real performance. A very important requirement is I need to listen the small note, but the sounds should not be weakened. Also, I don't want to create a situation where I have to play with a lot of effort because the sound is absorbed too much. Therefore, I want to listen the sound in detail, but should not absorb the sound. Looks contradictory, but I want to be compatible of them.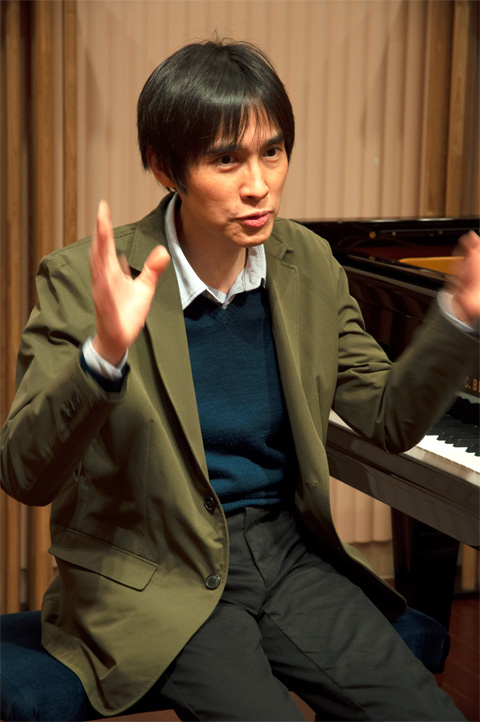 During the performance in front of audiences, I try to listen to all the sounds, too. I listen to all the sounds while playing, and create my own sound while listening to the balance, the contrast of each tone and so on. This looks only a part of whole, but the total is affected completely by each part. I listen to the sounds from various point of view, make decision how to make them listen in the space, and create the tones, so I play while listening to all sounds.
ーーYou experienced the effect of AGS today. How did you feel?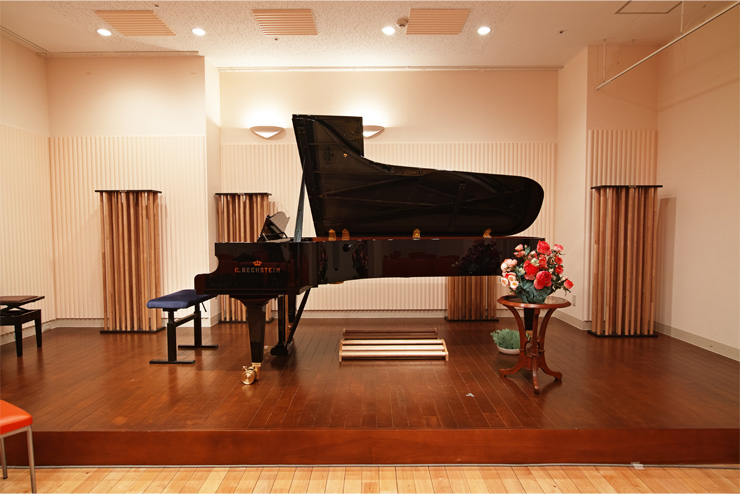 First, when the floor-standing type AGSs were installed, the sound enhancement near the wall disappeared. It does not make the sound less, but my impression is that the extra components with the sound are removed and it becomes clear. It does not mean disappearing reverberant sound, but the reverberation component becomes finer and increased.
When the floor type AGS underneath the piano install, it seems that the power of the bass remains as it is, even though the brilliance come out. However, there is a subtle sense of reflection with sense of richness. This is good, isn't it? It seems to change effects depending on the place. Can I move it a little and play it?
ーーPosition of AGS moved about 10 cm. After that...
This position is better. The finesse of the treble notes come together on the richness of the bass, and entire notes does not get messy, and the goodness of the instrument is coming out. I see, this is better, this position. Interesting.
ーーHow do you think possibility of the AGS for concerts and practices?
One of the effects of AGS is to be able to handle various elements very delicately when interacting with listeners over performance. It seems that we can focus on various aspects, like listener's requests, tones, and interactions in more detailed manner. The overall sound is also diverse, and more variations. I can to listen to the nuances and details in more detail.
But that is not the way to reduce reverberation. If reverberation is reduced and sound becomes dead, so it makes more strain for the players and they start doing impossible things. Then, it makes difficult to play with various tones. Even though the sound can be heard in detail without reducing the reverberation, so it makes me possible to pursue more diverse expressions, like denser or sparse, more detailed expressions with AGS. Possibilities are really expanding.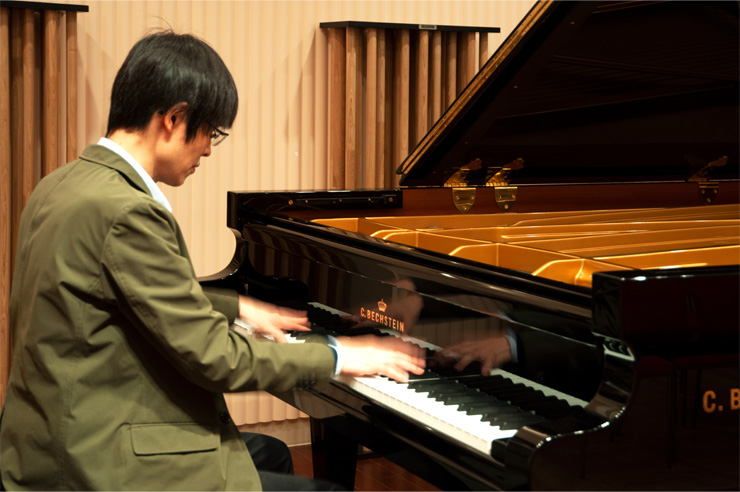 Next is the practice room. For example, when playing the whole at the end, I am assuming real performance in front of audiences. I am wondering, by placing the AGS, I can practice with feeling like in the actual venue.
I feel it is useful when I am practicing intensively in my home and want to check how it will be heard like when I play in a real performance. AGS is easy install. So, if I install it quickly, the atmosphere will change at all and I can feel like playing in performance.
After the work of making in detail, by using AGS, I can confirm how my performance is accepted. Such a possibility I have.
ーーFinally, who do you recommend AGS to?
For those who have a salon or a small hall, I am convincing that the sound will change significantly even if only a few sets of AGS. I felt its impression on change that it was as big as a big acoustic renovation. Therefore, it will be very effective if use it in a salon or a small hall where owner wants to make it sound better.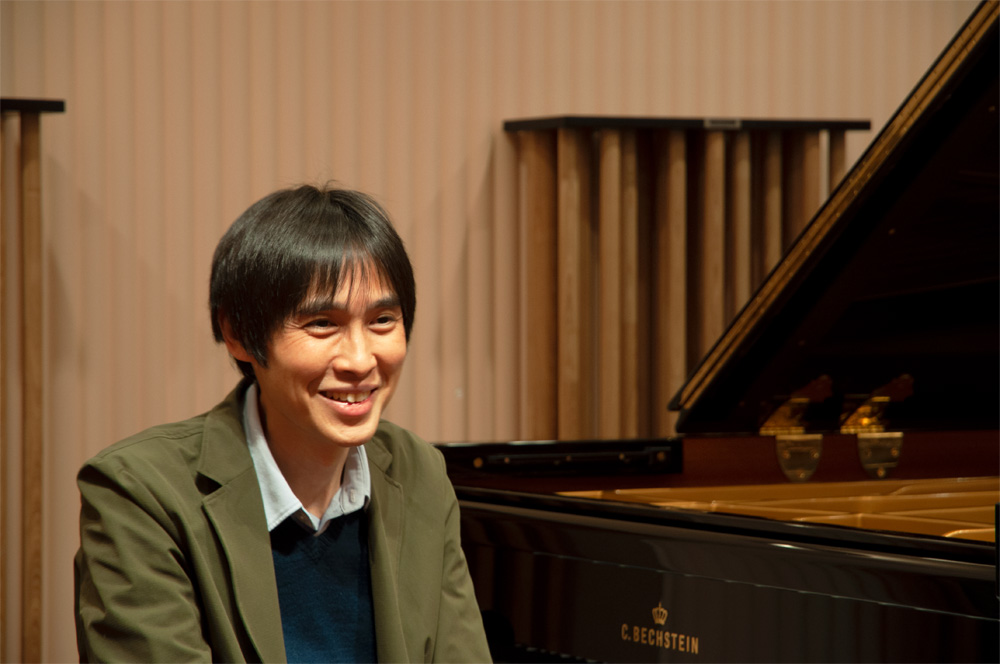 It's probably the same with the listener, it is stressful for the player to perform with little reverberation. AGS has possibilities to resolve such situation. In that sense, AGS will make the sound easier for the player to play, as well as will make the space better and more natural for the listener.
Highly recommend it especially for salons and small halls.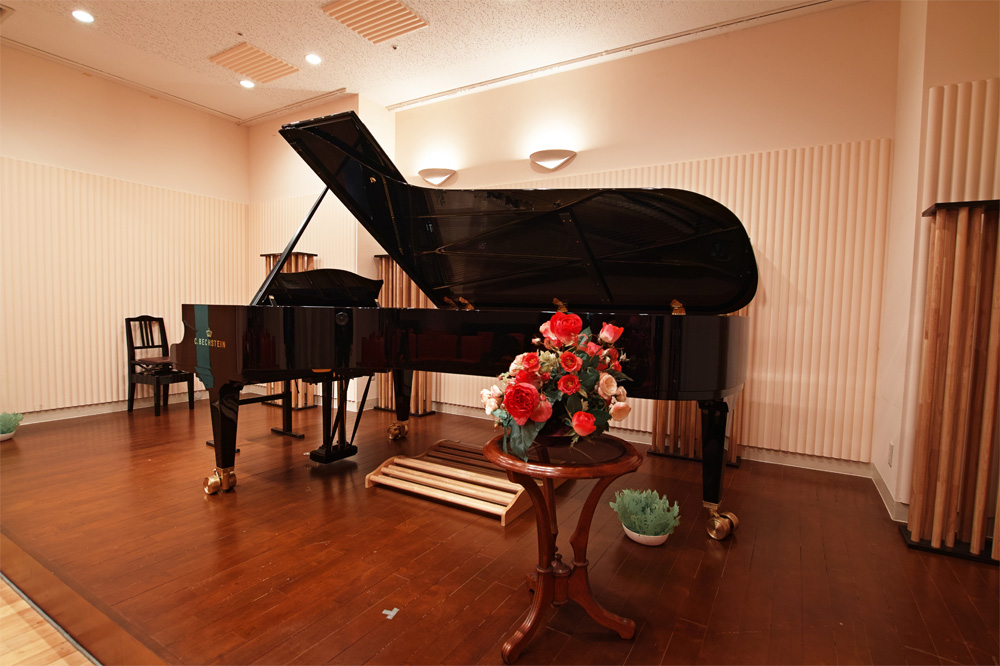 INTERVIEW COOPERATION by BECHSTEIN JAPAN