Psychoacoustic testing and consulting
Psychoacoustic testing and consulting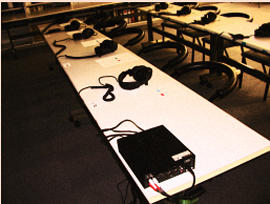 Psychoacoustic testing is a subjective evaluation on how people perceive the sound when they hear. The statistical approach to the results of psychoacoustic testing yields quantitative understanding of the related trends. Nihon Onkyo Engineering offers service of entire support of psychoacoustic testing, from proposals of suitable experimental methods to preparing of sound stimuli, provision of auditory testing systems, conducting experiment, and analysis.
Subjective evaluation approach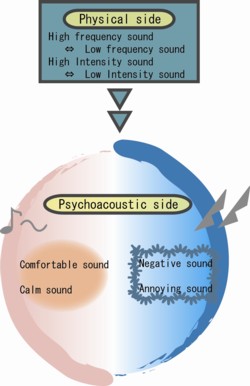 As growing of recognition that the quietness is an added value in many industries, it becomes more important to control noises in product development than ever. However, even though the noise may have a similar sound pressure level, the impression of the noise is different in many cases. Additionally, subjective feelings such as pleasant sound or dislike sound are difficult to explain with physical quantities. As such, introducing subjective evaluations in addition to conventional noise control has become a more important recently. Psychoacoustic testing plays a key role in development of products in various fields.
Let's imagine the case that the level of a noise is sufficiently reduced but still feels uncomfortable. For such case, if we can know the tendency that many people become unnoticeable when the noise is heard, we can determine the noise control policies. As another example in automotive development, the sport cars that emphasize a sporty feeling should be designed with an emphasis on "speedy-feeling sounds" as added value. In this way, psychoacoustic testing is essential for designing sounds for the specific target.