NES speakers
High-quality studio monitor speaker system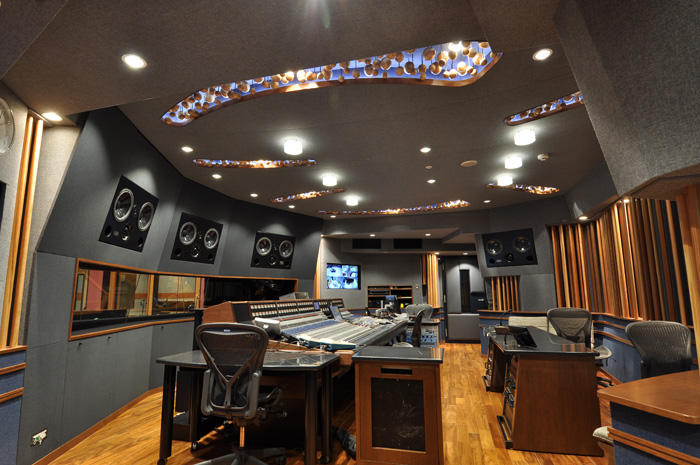 Usage example in TV Asahi The NES (Natural Excellent Sound) monitor speaker system was developed in 1993 in accordance with renovations of the venerated Sound Inn Studios recording studio's B Studio. The NES monitor speaker system was developed under the initiative of Sound Inn Studios as a result of the idea of "Building what isn't available" in response to the lack of monitor speakers available at the time that were suitable to Japanese control room environments while offering the two normally incompatible elements of high power and high quality. Over several months, a process of prototyping, data collection, and auditioning was repeatedly performed. At the time, Sound Inn Studios was being operated as the studio business division of VAP Inc., which offered numerous widely used products including the "Over Quality" console under the "Adgear" brand, cue boxes, and its "Monoler" series. The NES system became another such product and was selected as the monitor speakers for NHK's high-quality studio. Today, Nihon Onkyo Engineering controls all sales operations of the Adgear brand and has introduced the NES system to numerous locations (mainly key TV stations), earning high praise from customers in various fields.
Key features of NES speakers
High-powered, soft-domed mid-range unit developed in-house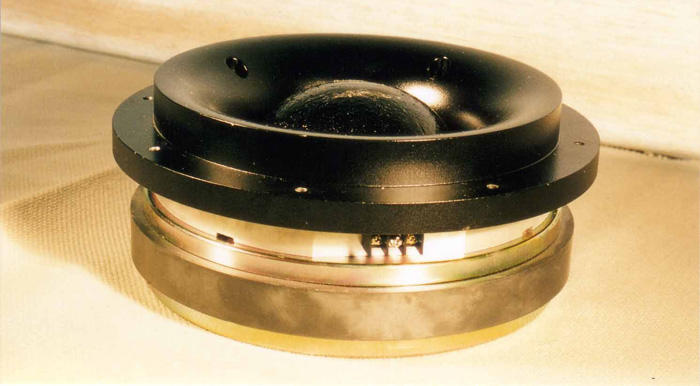 The greatest feature of the NES system is its original soft-domed mid-range unit. Being one of the few global manufacturers capable of supplying high-quality soft-dome units, we developed a unique soft-domed mid-range unit which is aimed specifically at the central vocal band with the cooperation of TOA Corporation. With a unit diameter of 100 mm, this high-power and high-quality mid-range unit is able to lower crossover with woofers to 350 Hz.
Strong, wood-free enclosure
The enclosure includes "Melafitt," a phenolic resin type material, in the construction. This material has a specific gravity of 1.6--roughly twice that of wood. Adopting this material allows for higher rigidity with reduced shaking even when the woofer unit is being driven. Moreover, individual differences that often occur when using natural materials such as wood are eliminated, resulting in excellent uniformity between left and right speakers, a characteristic that often affects monitoring properties.
Order-made system
Customer monitor environments come in a wide variety influenced by such factors as room size, recording genre, listening level, personal preferences, and system equipment such as mixing consoles. As such, no two environments are alike. In order to offer optimum monitoring under all circumstances, our products are made to order--from tuning to production--in an effort to meet a wider variety of needs.
Tuning that includes room acoustics
When it comes to a monitor environment's sound quality, speaker performance alone is not the only deciding factor. Sound quality is determined by everything from the characteristics of the electric system--from the mixing console to the power amplifier--to room transmission characteristics and how the sound from a speaker reaches the ear. At Nihon Onkyo Engineering, we strive to build the best monitoring environment through not only consistent installation but also room acoustic tuning in order to fully demonstrate speaker performance.
NES Monitor Speaker System