Maintenance support
Total support for ensuring stable and efficient operation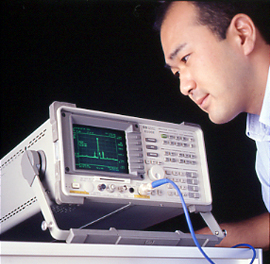 Nihon Onkyo Engineering's total support services range from field measurement systems--such as automatic measurement devices for unwanted aircraft noise--to hardware and software for central processing stations.
Maintenance contracts for ensuring stable system operation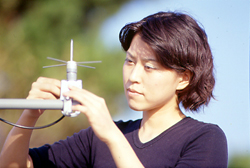 Through regular sensor calibration and equipment adjustment, Nihon Onkyo Engineering strives to ensure equipment accuracy and prevent malfunctions. We also have an established response system to ensure speedy recovery in the unlikely event of a malfunction.
Post-installation support system provided by engineers familiar with aircraft noise
In order to ensure aircraft noise measurement work proceeds as smoothly as possible, Nihon Onkyo Engineering also offers operational management support. This support covers every stage of the operational process--from outsourcing of general operational management tasks to partial support. Our technical staff is experienced in various aircraft noise measurement/analysis tasks and is familiar with the systems used, ensuring that customers receive the best cost performance available.