Aircraft Noise Measurement
Proprietary automatic identification technology for reduced maintenance costs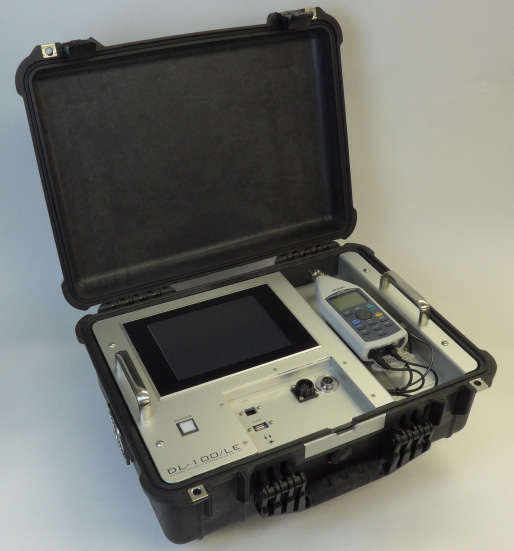 Providing customers with an aircraft noise identification device that utilizes the same radio waves used by aircrafts and control towers allows for highly accurate automatic measurement. Such systems are capable of supporting measurements based on both new and old environmental quality standards as well as calculating Lden and weighted equivalent continuous perceived noise levels. Moreover, measurement data analysis and collation with operation data allows for determinations with even higher accuracy.
Remote measurement status monitoring during inspection

Automatic measurements offer a wide variety of benefits including reductions in personnel costs. Nevertheless, power outages and other problems may arise. In such cases, local measurement screens can still be monitored remotely using a mobile phone line, allowing users to check the operation of equipment when a power outage occurs or when some other need arises. Measurement condition settings can also be changed, and measurement data can be collected online.