Sound power level measurement system
Sound power level measurement system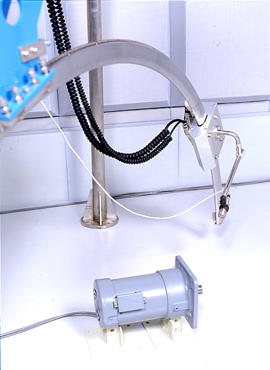 As a quantitative indicator of the magnitude of sounds generated by various objects, sound power level is used in a wide range of industries. Sound power levels for some products must be listed in catalogs, and some countries require the sound power level of an electric appliance to be below a specified level for certification of the product's environmental label. It seems that sound power levels will only become more important in the future.
Sound pressure method-based sound power level measurement
Determining the sound power level of a noise source using sound pressure has been standardized in ISO 3740 series, ISO 7795, and JIS Z 8732, 8733, and 8734. Based on extensive experience, Nihon Onkyo Engineering proposes measurement systems not only boasting the required accuracy but also designed to be the most efficient in relation to the size of measurement targets and the sound generated.
For example, when transient sound evaluation is required for a non-constant generated sound, a multi-channel measurement system that employs multiple microphones is most effective. When measuring a target whose size and magnitude of generated sound are specified to some extent, using a microphone attachment jig specifically designed for measuring 10 to 20 hemispheres will reduce work and save time during measurement. Furthermore, regarding measurement methods for a cuboid space, a measurement system based on a multi-microphone lifting device with a tip-rotating construction is incredibly effective.