AGS-MN1
AGS-MN1 is a compact type designed in the pursuit of placement flexibility.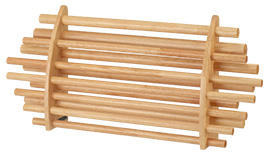 AGS-MN1 is the compact type. It can be placed easily on the top of an audio rack, in front of a monitor display, or in any of a number of other locations.
It can enhance the sense of depth and width as well as improve localization.
〈Standard Specification〉
Dimensions : 66(W)×11(D)×30(H) cm, Weight : 2.5 kg