Common sound-related concerns regarding hotels
Noise from kitchens, restaurant workers, and people walking on upper floors is excessive.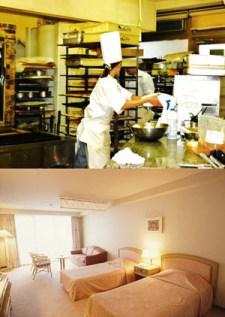 Inspection and measurement
Noise from the kitchen and from people walking in the restaurant located on floors above guest rooms was a concern. In order to compare countermeasures, the sound insulation performance of the current floor (floor impact sound pressure level) may be evaluated.
Cause and remedy
This excessive noise is caused by structure-borne noise due to floor impact sounds. This means that, if the kitchen uses only tiles and paint with floor slabs (as is common) while the restaurant seating area uses stone finishing or flooring, problems will arise. The proper countermeasures--such as not including guest rooms in lower floors, employing a floating floor structure for the kitchen and restaurant, and including anti-vibration material in the restaurant seating area--must be addressed early in the design stage.
Noisy restaurant to communicate with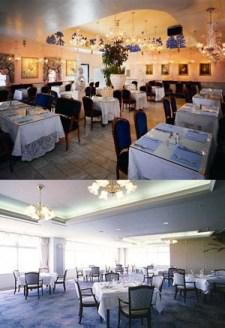 Inspection and measurement
Interior design is considered as an important factor in restaurants, and outside-facing walls are generally glass while the ceiling and other walls include a plain paint finish. Measurement of reverberation time is conducted to analyze the current sound field of the restaurant.
Cause and remedy
The harsh sounds are caused by a long reverberation time due to the absence of sound-absorbing material used in the interior finish. This makes conversations with customers seem very noise with people being able to clearly hear conversations of others even when seated apart. Improving the sound absorption of the ceiling is desirable, but because the location is used for dining, special care must be taken when selecting the sound-absorbing material. Making the walls sound-absorbing would also be effective.