Listening rooms
Purpose of listening rooms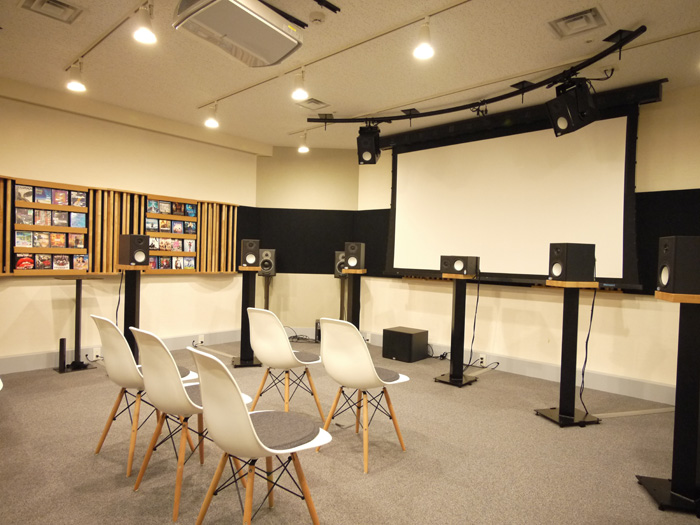 The intended use of a listening room can be divided into two general groups depending on the product's evaluation method.
The first purpose of a listening room is to implement auditory evaluation, experimenting, and comparative listening during the designing, developing, and manufacturing processes of a company's products. Such rooms are designed for comprehensive evaluation of finished products, comparative listening of prototypes under development, and a comparative listening and evaluation of devices and parts that make up a product.
The second purpose of a listening room is to demonstrate a company's products to customers. When designing a room, not only is ensuring excellent sound quality important but also creating a comfortable and welcoming environment for listening and viewing, as well as creating a design that reflects the company's brand image.
Nihon Onkyo Engineering offers proposals that suit the needs of the customer--from purpose-based planning to presentation, installation, and performance verification. Let Nihon Onkyo Engineering take care of all your acoustic technology needs.
Sound field adjustment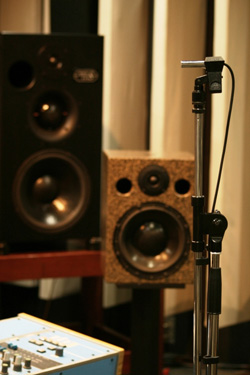 Nihon Onkyo Engineering has designed and constructed numerous acoustic rooms such as recording studios. Taking full advantage of the experiences and know-how gained over the years, our goal is to provide sound field adjustment to ensure the resulting sound quality as close as possible to what the customer requests. We are dedicated to taking into consideration regular feedback from customers while adjusting the delicate nuances of sound that cannot be expressed with physical quantities such as reverberation time and frequency response in order to create an ideal sound field.