WinZacMTX normal incident sound absorption coefficient measurement system
WinZacMTX normal incident sound absorption coefficient measurement system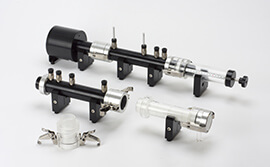 WinZacMTX uses an impedance tube to measure the normal incident sound absorption coefficient and transmission loss with a Windows-based PC. The system involves the use of a high-quality audio interface, and all analyzers are configured on the software.
Complying the industrial standards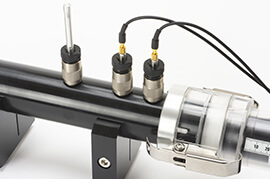 The WinZacMTX system is designed for the measurement based on ISO 10534-2, ASTM E1050 and JIS 1405-2 (sound absorption coefficient), and ASTM E2611 (transmission loss).
No external analyzer is required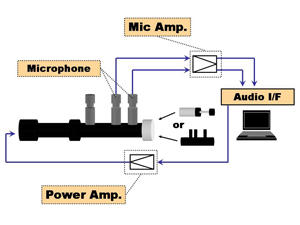 All measurements and analysis can be carried out using the software on Windows-based PC with a high-quality audio interface as the front-end. No special dedicated FFT analyzer or noise generator is required.
Acoustic characteristics to be measured
The system is not limited to the normal incident absorption coefficient measurement. WinZacMTX has capability to measure the complex sound pressure reflection coefficient and specific acoustic impedance, and to predict the random incident sound absorption coefficient of the material. Moreover, WinZacMTX can measure the characteristic impedance, propagation coefficient, effective density, and bulk modulus of porous material.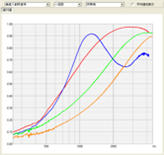 Normal incident absorption coefficient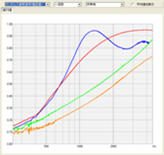 Random incident absorption coefficient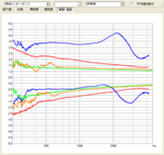 Characteristic impedance
Main frequency band measurement using only one acoustic tube
With Nihon Onkyo Engineering's acoustic impedance tube, the acoustic properties of the primary frequency band, 100 Hz to 5000 Hz, can be measured at once. So there is no need to measure the properties over wide frequency bands using different sized impedance tubes and samples. It can be eliminating inconsistent data and reducing the effort for conducting the measurement dramatically.
High-frequency band measurement
An acoustic tube with the diameter of 15 mm is available as an optional accessory. This tube supports measurement up to 10 kHz.
Easy-to-use software and hardware
Nihon Onkyo Engineering designed the easy-to-use software. On the hardware side, we have developed a transparent sample holder for the acoustic tube that enables users to confirm sample visually even during measurement, significantly reducing the number of measurement errors due to incorrect sample mounting.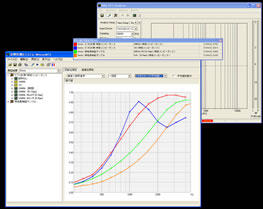 Normal incident sound absorption coefficient
display with 1/3 octave band display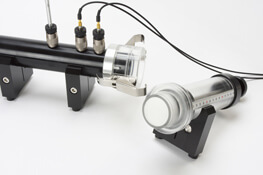 Acrylic sample holder
Support for various types of acoustic tubes
In addition to standard acoustic tubes, the software can work with special specification acoustic tubes having different shape of cross sections and diameters.
Sound transmission loss measurement with four microphones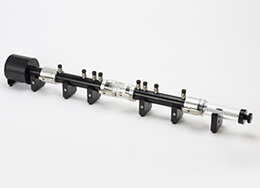 Replacing the standard sample holder with the optional tube for transmission loss measurement makes it possible to measure the sound transmission loss in compliance with ASTM E2611.
Loosely supported sample holder for reduction in vibrational effects
Nihon Onkyo Engineering's loose-support sample holder greatly reduces the influence of vibrations due to sample elasticity during sound absorption coefficient measurement.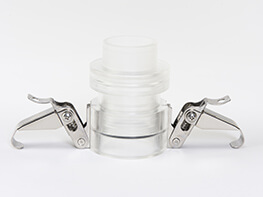 Loose-support sample holder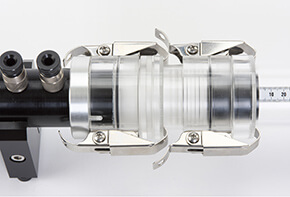 Mounted loose-support sample holder
Specifications
Measurement method
Transfer function method (ISO 10534-2, ASTM E1050 and JIS 1405-2 (sound absorption coefficient), and ASTM E2611 (transmission loss) supported)
Acoustic tube
Tube:

Shape of cross-section: Circular
Internal diameter: 40 mm (standard tube) / 15 mm (high-frequency support tube)
Interval between microphones: 30 mm, 50 mm, 80 mm

Standard sample holder:

Material: Acrylic (transparent)
Maximum sample thickness: 140 mm

Tube for transmission loss measurement (optional):

Length: 600 mm (max., when connecting three 200 mm tubes)
Maximum sample thickness: 50 mm

Loose-support sample holder (optional):

Internal diameter: 42 mm
Maximum sample thickness: 50 mm

Measurable parameters
Using reflecting method:

Sound absorption coefficient
Transfer function
Complex sound pressure reflection coefficient
Specific acoustic impedance
Random incident sound absorption coefficient (estimation)
Characteristic impedance
Propagation constant
Effective density
Bulk modulus
Sound transmission loss

Using transmission method:

Transmission matrix
Sound transmission loss
Sound absorption coefficient on the rigid wall (estimated)
Specific acoustic impedance
Characteristic impedance
Propagation constant
Effective density
Bulk modulus

Frequency range
Approx. 100 - 5000 Hz (Depends on the cross sectional shape and internal diameter of the tube)
Calibration
Using microphone switching (ISO 10534-2, ASTM E1050, JIS 1405-2, and ASTM E2611 (transmission loss) are supported)
PC
OS: Windows 7 / 8 / 8.1 / 10
Audio interface
Contact Nihon Onkyo Engineering for recommendation